LivingWell Talks offers hope to those who are struggling and giving a voice to the voiceless. You will hear from Dr Mel Baker's own healing through trauma and from others who have discovered meaning through their life experiences. As Mel talks from her own experience, episodes are more spasmodic, being about quality rather than quantity.
You can listen directly off the website (see the episodes and audio files below) or you can tune in on Apple or Google podcasts (search LivingWell Talks or Dr Mel Baker).
SEASON 2
Episode 14
The unsettled mind: reclaim your life
Today's world and all the pressure that comes with living in it, creates no time for us to simply be. Can you stop yourself from constantly doing? Can you rest your mind completely without paying any attention to anything else but this moment? Can you empty your mind and calm your being to experience peace? This episode is about how to give yourself the precious gift to reclaim your life. In the end, you will perform better, have more energy to focus and see things clearer.
If you would like more information on how to self-love, read Jonathan Moore's article in Living Expressions publication.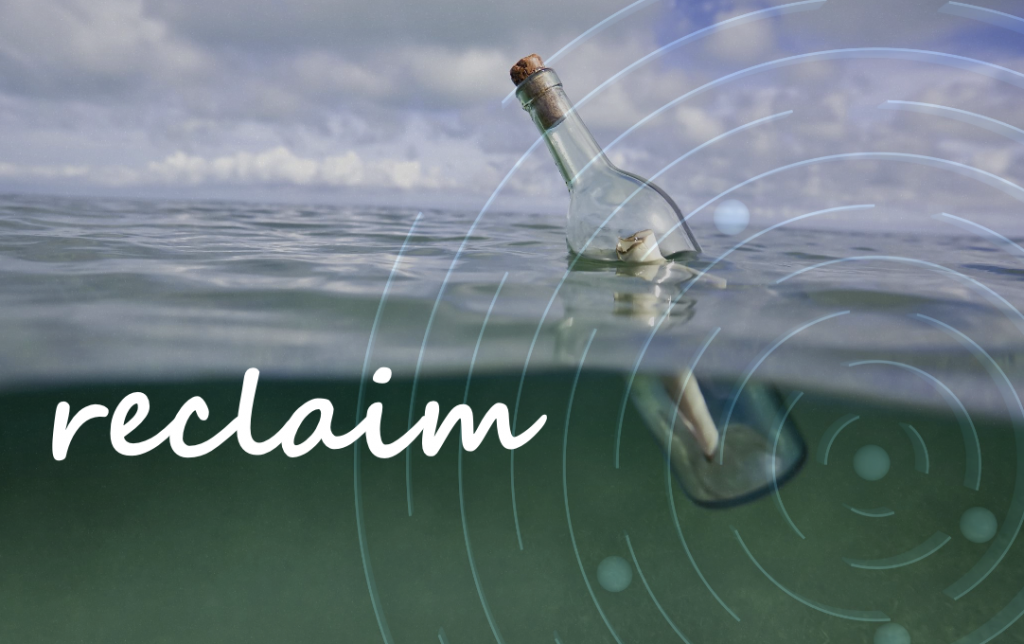 Episode 13
Seeing the beauty in vulnerability
It is part of being human that we will feel vulnerable, pain, suffering. It is also part of being human to avoid those feelings. By avoiding, we are actually missing out on living. This episode, speaks into vulnerability and how we can let our light shine through this.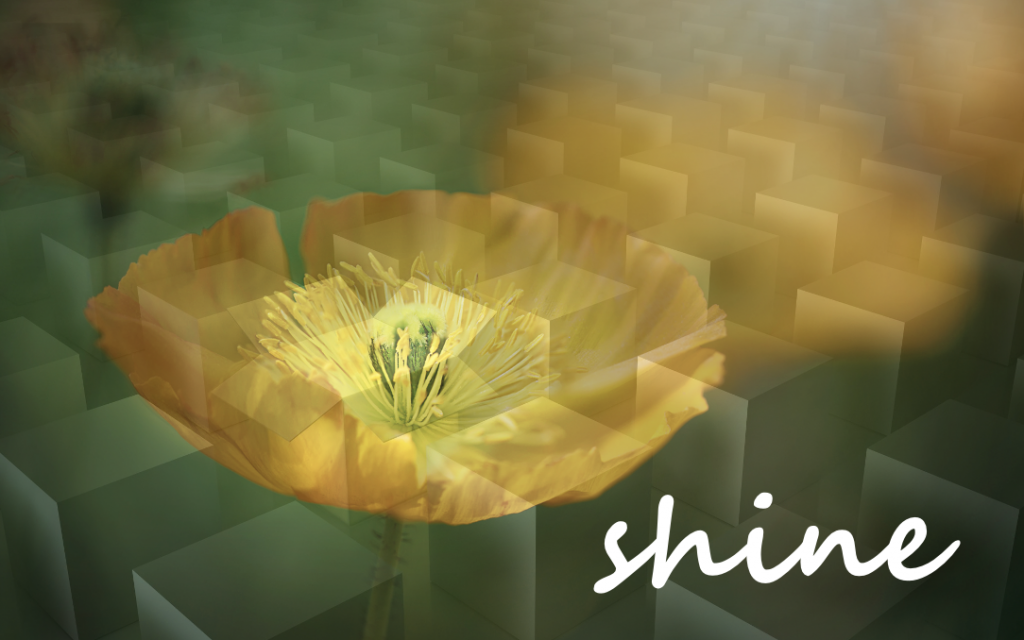 Episode 12
Why numb when we can grow?
Numbing is so easy and we do it without thinking. It is a natural human condition in wanting to find the easiest way out of difficult times. In this episode, Dr Mel Baker will explore the way forward to growth by reversing our subconscious programming to form new pathways to overcome rather than numb. Also this episode, has a reprogram tool to listen to at night as you are going to sleep to believe in you more and to know you are worth it.
#numbing #subconsciousreprogramming #sleeptool #growth #mentalhealth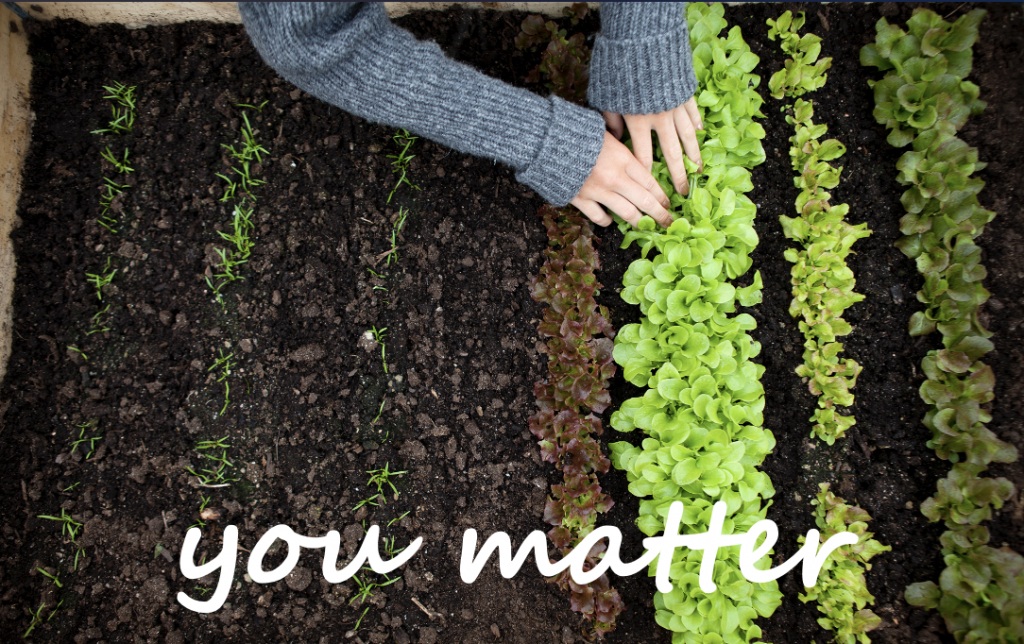 Episode 11
Guest Anchal Singh: new book Rise and Fall
Today's guest is Anchal Singh, with her first published book, RISE AND FALL: The Unpredictable Life. Anchal is a 17 years old, a blogger, writer and poet, who reflects different aspects of life through her writings. She has appeared on LivingWell Talks previously and published her poetry in 2020 and 2021 in Living Expressions publication to give hope to those who have lost hope.
You can purchase a copy of her new book from Kindle Amazon.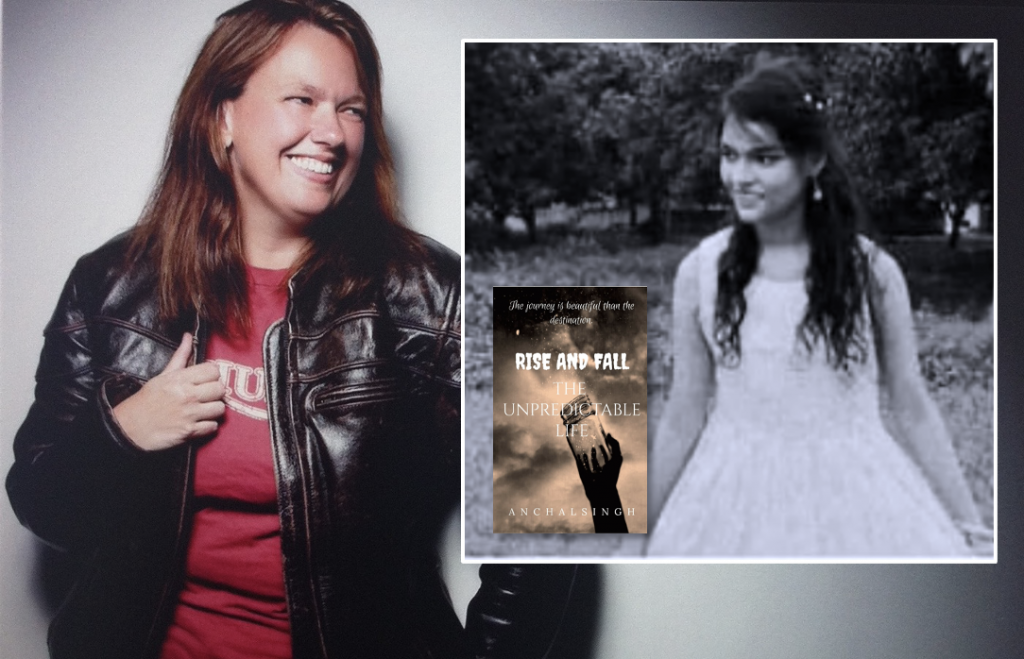 Episode 10
No matter what is happening, know that you matter
Have you ever felt burnt out? So mentally, emotionally and physically drained from working under pressure for a long period of time? This describes my last 3 weeks. In this episode, I work through what is happening within our mind and body in such a tense time and the need to slow down. It could cost more than we know, if we don't. Whatever life is throwing at you right now, know that you matter. Your story matters. Stand in your truth, fortified by kindness to yourself. I know I will be paying a lot more attention to this.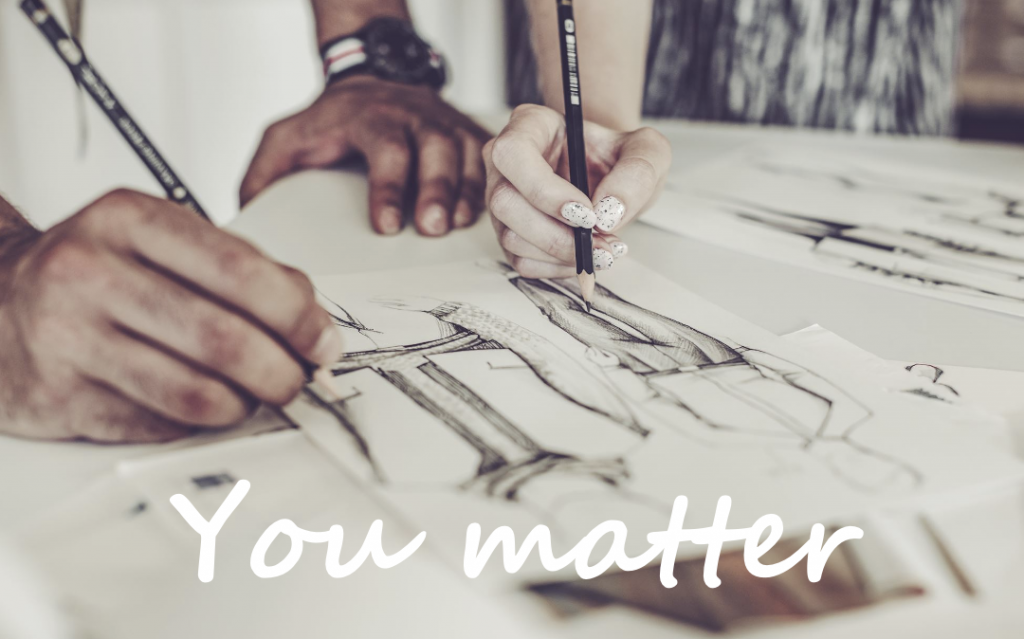 Episode 9
Claiming the truth to free yourself from the lies
How many of us carry around with us beliefs of our childhood and adulthood, saying that I am not enough or you don't measure up? We hold onto these negative things people say about us and allow those words to define us. It is time that we stood up for our truth to free yourself from these lies. They are no longer yours to carry. In this episode, I give examples of my own experiences and how I freed myself once and for all of these internal beliefs towards claiming my actual truth.
It is a tough journey, but a necessary one. I am cheering you on as is all the others who have gone before us. Dig deep, keep your eyes on the finish, and you will succeed if you put your mind to the task. Never lose sight of who you actually are.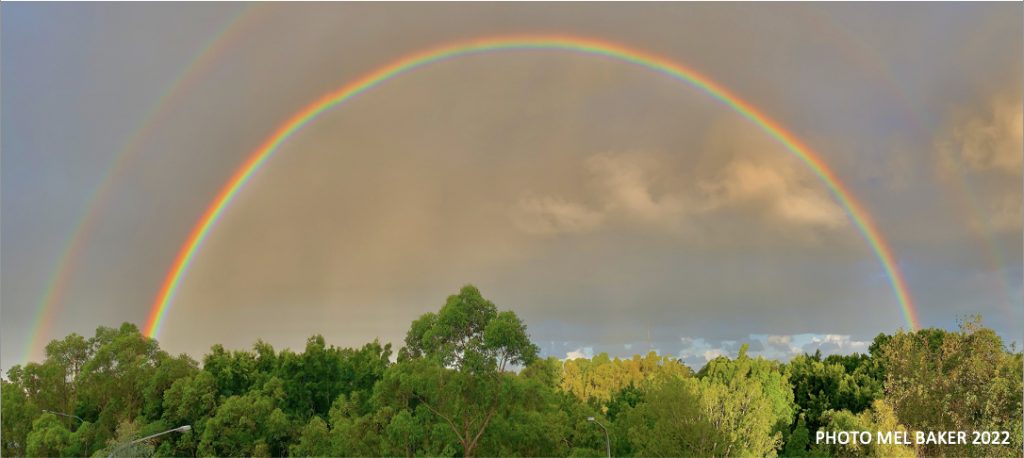 Episode 8
Invisibility: leaving the shame behind
Do you carry a sense of shame from your past? As I worked through my trauma, things that were protection mechanisms to keep me safe, came into light. One of these was this feeling of invisibility. It made the fear of rejection and abandonment a more deadly sting.
Having gone past the need to protect oneself, it is important to peel these subconscious layers back and start living. In this episode, I share how I turned invisibility into a gift.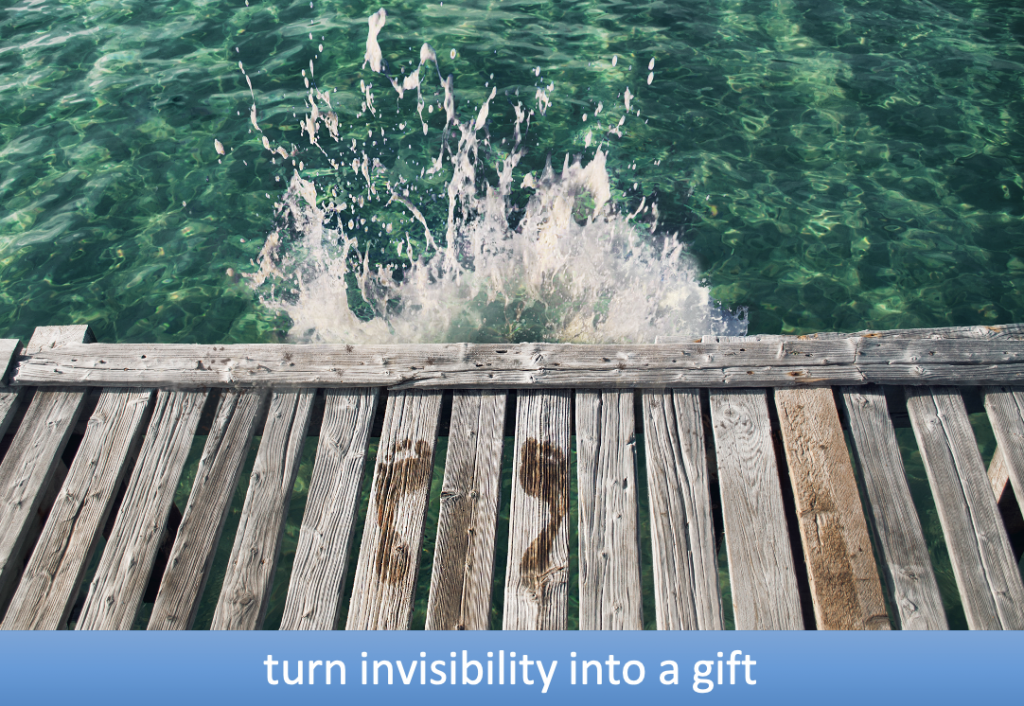 Episode 7
Never lose sight of who you are
It makes sense that many people today might be facing a lack of confidence. It might be from trauma or the pandemic, especially if that is one of the hardest things you have gone through in life. Have you noticed that daily activities are taking longer or you are struggling to make decisions? You might not have even noticed it.
The world needs you as the confident person you are. You need this too, more than anything else, so you can live your true self. This episode, works through how we can build our confidence and belief in self, and how this will help you to keep growing stronger each day to get through anything.
Feel free to download my internal and external validations analysis tool (Excel):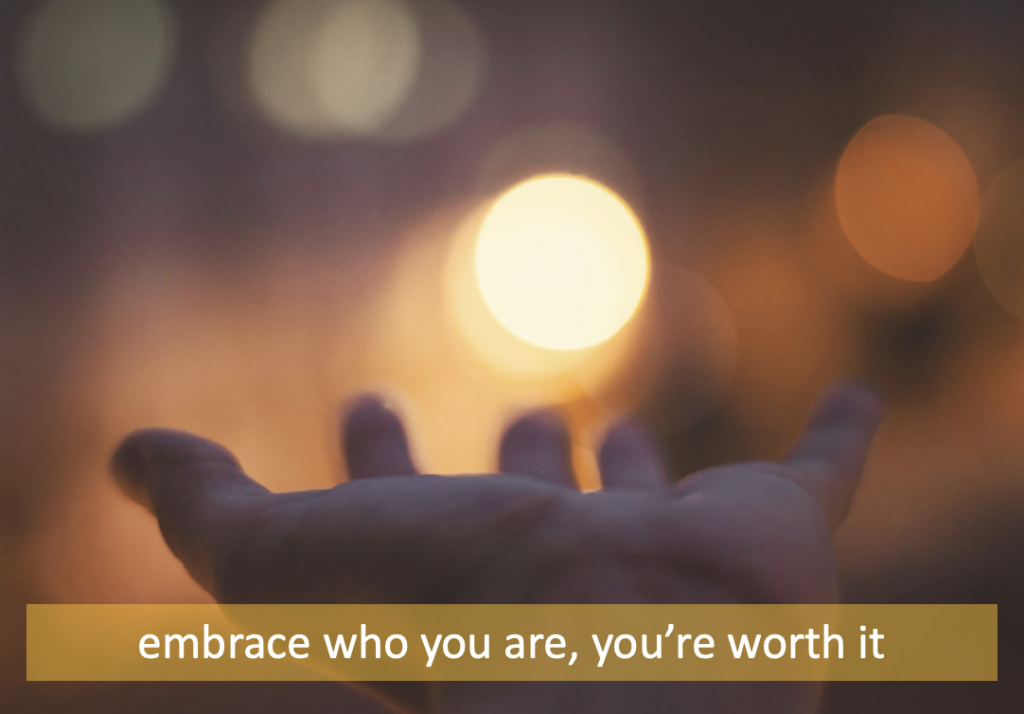 Episode 6
The key to living
How do you balance growth with self-love? In wrestling with this question recently, I have discovered how to find that balance towards a path of healing. Whether we are evaluating our lives for the coming year ahead or trying to work through trauma or an obstacle that is blocking our freedom, the process is a similar one. How we work through the beginning dialogue with ourselves is vital towards finding our key to living.
May we all have courage to face what we need.
Episode 5
Bringing hope into our homes this Christmas
As we all draw closer to Christmas and the end of another year, why not bring a little more hope, love and gratefulness into our homes. Particularly this year as COVID cases are rising across the world causing a rise in stress levels into the unknown. I suggest in this episode to embrace an idea of bringing something to share with one another that you experience as family / friends together; to inspire hope, love and gratefulness.
Change starts with us.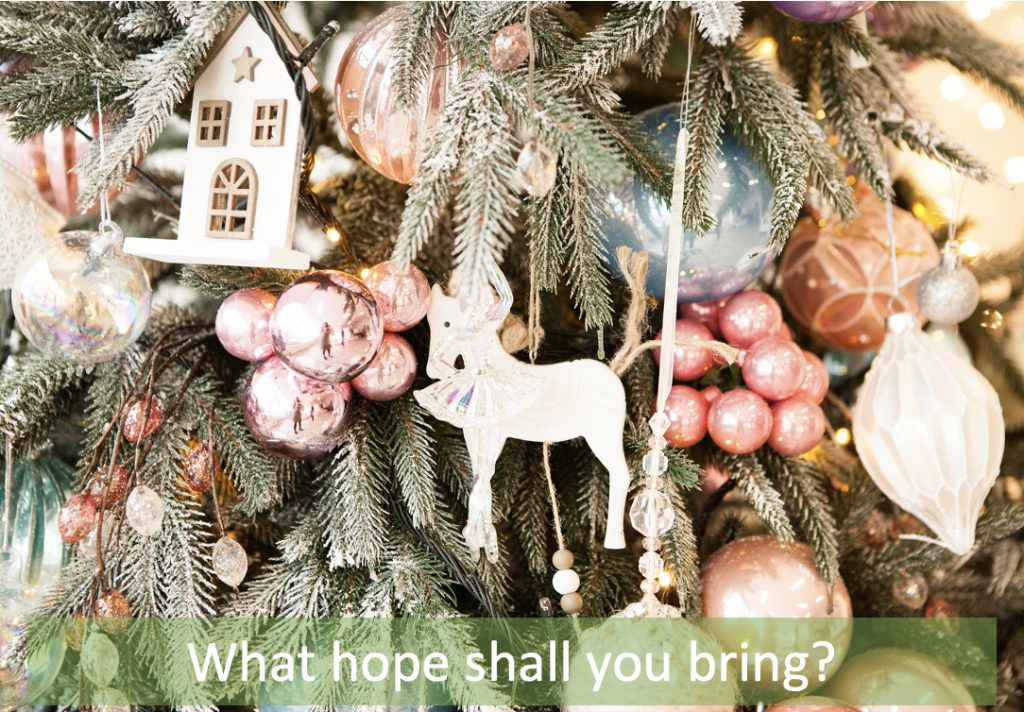 Episode 4
The final blow: suffering to victory
After suffering through horrendous loss in health, career and housing, I went through a rough period. I could only feel the suffering and the pain. Trying to find my way out, I wrote letters to emotions and created art to go with the life-story as I moved from suffering depression and chronic pain to victory. Along with 25 other letters in my book 'Painting Beauty with the Ashes'.
Letter to Misery: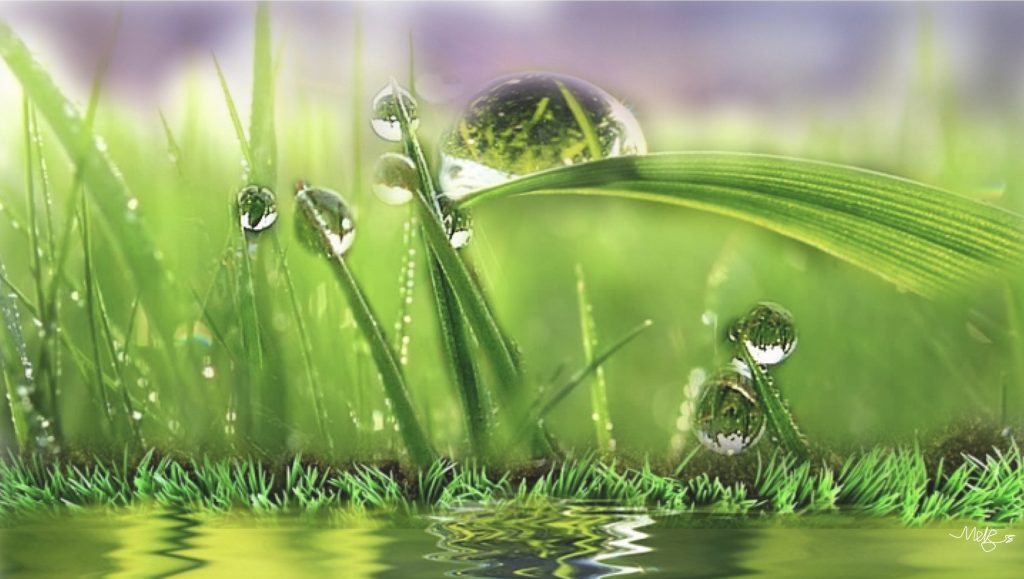 Letter to Coup de grâce: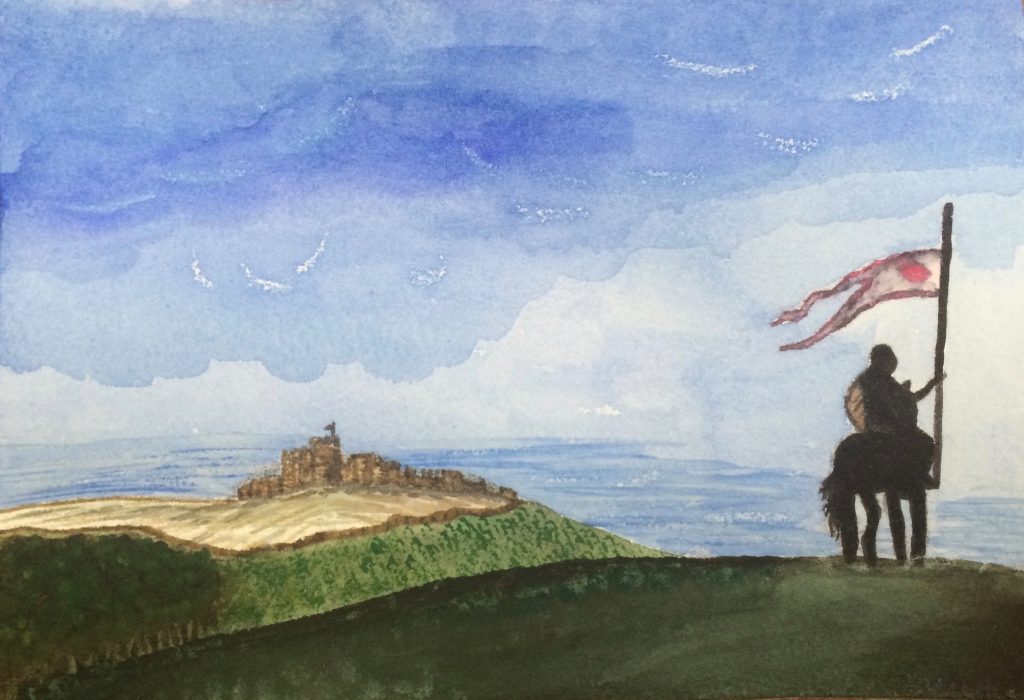 Episode 3
Wrestling with love
Most of my life, I've wondered when will love show up. I looked for it everywhere, and yet never found it. You will hear of my wrestling of love through childhood trauma and a suicidal attempt when I was 16, where love and life showed up.
In my 30s, I felt trapped and judged, and wondered where love truly was. I discovered through these events in my life that love is always here. Always present, never ending. I may give up at times, but love doesn't give up on me. Love is found between the cracks and in the making. Love unfolds beauty. Love is here for you too.
Featuring a song I wrote Under the Microscope with Ben McKinnon.
Episode 2
Mastering restoration
Do you struggle with fatigue? How often do you listen to what your body, mind, heart, spirit and relationships need in this moment? Fatigue is not just mental and/or physical, it can affect all or part of us. I explore what we need and how to tune in within ourselves to master rest and restoration.
A free online tool I have developed to help guide you is available below. Exploring your 5 core responses, which ones in this moment are exhausted, depleted, tired or energised?
Episode 1
An awe inspiring day
One of those rare moments when everything comes together after a difficult few days. It is always worth holding on as this moment will come and we don't want to miss them. Enjoying this moment at the time is one of the most precious gifts we can give ourselves. May it be encouraging to you.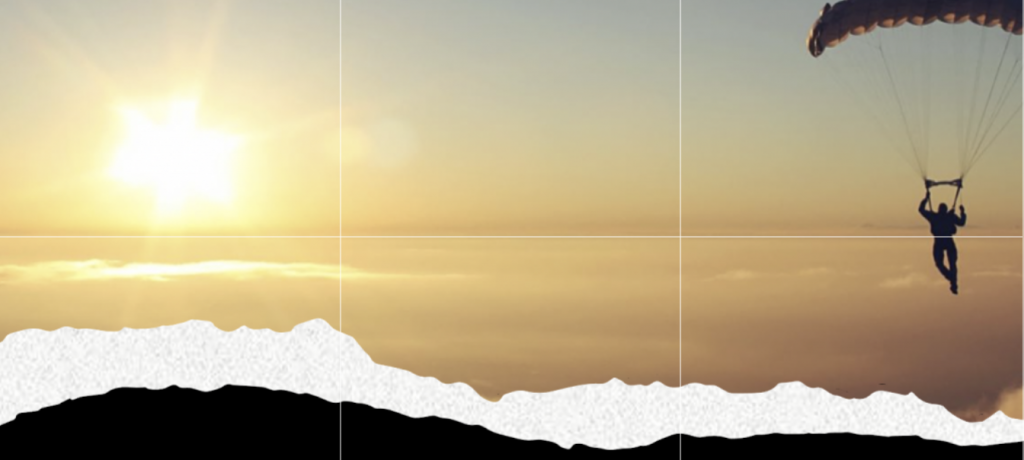 SEASON 1
Episode 20
Can mental health be cured?
We know that some physical illnesses can be cured, can mental health? This last episode of season 1 has been in the making for awhile, with a decade of learning from battling with my own mental health disorders following complex trauma, loss, abuse and DV relationships.
I go through 8 vital steps that have been life changing and life saving for me. I have taught many of these to others as well and seen them move from being stuck to regaining life.
Summary of the 8 steps:
1: Accepting circumstances surrounding your health and losses
2: Discover your safe place and why that is key
3: Learn to nurture yourself
4: Embrace the moment
5: Find the right therapist that understands you
6: Learning to ask yourself the right question
7: Externalising your internal self
8: Learning to live with your circumstances, triggers and all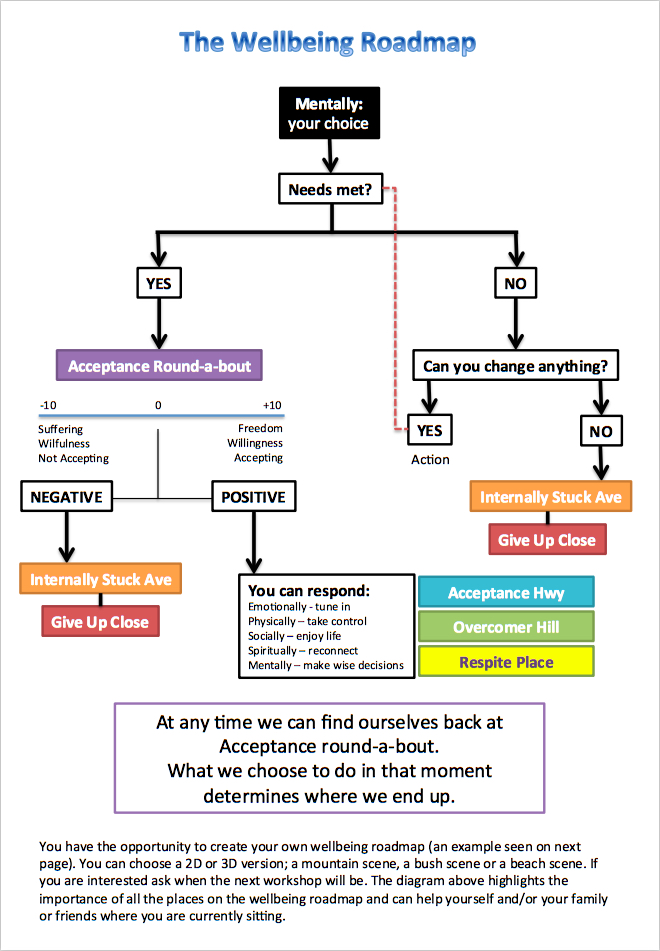 Episode 19
Whole living: who are you for tomorrow
If you have gone through a traumatic experience and/or living in a pandemic with restrictions, then this is an episode to listen to. I reflect upon the movie and book by P.D. James 'Children of Men' that depicts the year 2021, where the world is facing extinction. It does send one into a complex desire to sustain and nurture our very existence.
A common theme for us presently is that we wish to go back to the way things were and having lived through that desire over years following trauma, it is something that can never happen. What we can do is move forward and embrace what I have named as whole living. Four key steps to guide us towards who we can be tomorrow.
Tools to help you towards whole living.
Episode 18
Our internal life force: movement therapy with Sam Walsh
Engaging with ancient traditions along with nature, creates within us our internal life force – energy and flow. Qigong literally means our life force. Earthing brings flow and energy to us just by standing bare feet on the ground. Put these two together along with breathing and we have created a place of calm and rest, exactly what our body needs!
I met up with a friend and my former personal trainer, Sam Walsh, to learn more about these movement therapies and to spend time moving stress, pain and inflammation out of my body. The results are outstanding.
If you would like a session with Sam or a great remedial sports massage, then Sam is available on the Northern Beaches of Sydney, Australia. Contact him here.
If you would like to read more about the top 5 movement therapies we can regularly do t help us, then grab your copy of Living Expressions Vol 2: issue 3 on acceptance.
Episode 17
Check in with yourself and destress
How often are you living with stress in your life? Do you have days where you are completely free of stress? Do you take time out to destress? This episode covers the ability that is found within ourselves to tune in and do what we need in order to destress and live a more balanced life. All activities mentioned are tools that can be utilised wherever you are: at work, at home or at play. Listening in to what our body needs is one of the most powerful things we can do on a daily basis that will change your life and turn around mental health and physical illnesses.
You may like to download the internal validation tool that is listed in episode 16 or this tool that concentrates only on listen to self with a few more deeper exercises of self-discovery to choose from.
Episode 16
Shine your light: conversation with Jonathan Moore
Breakthroughs come from stepping forward into the challenge. Purpose comes from knowing ourselves. Being present with ourselves and therefore with others, builds are self-worth, our stability and helps us to shine our light into the world.
Dr Mel Baker speaks to Jonathan Moore, Founder of Legacy Coaching, about this and more. Jonathan has a background as a brain-based chiropractor with over 20 years clinical experience. His main focus over that time has been on the impacts that stress has on the brain, and the results that overload has on the health of a person. The continual rise in chronic health conditions that Jonathan has helped people with, was starling evidence to him that something more needed to be done.
In recent years he founded Legacy Coaching as a way of helping people to navigate the global pandemic that stress has become in the western world. Legacy Coaching is now positioned to help people over 35 who feel exhausted, stuck and unstable, and are suffering the effects of a world that is almost too busy to keep up with, to grow into a place of living with energy, clarity and confidence. Jonathan's passion is helping people to break out of the rut and to experience a life that is full of purpose.
Tools to help you shine your light:
Join Jonathan's Facebook group: The revitalised life
Unchain your purpose and meaning (last tool on page)
What is your strongest internal validation you can draw upon during tough days?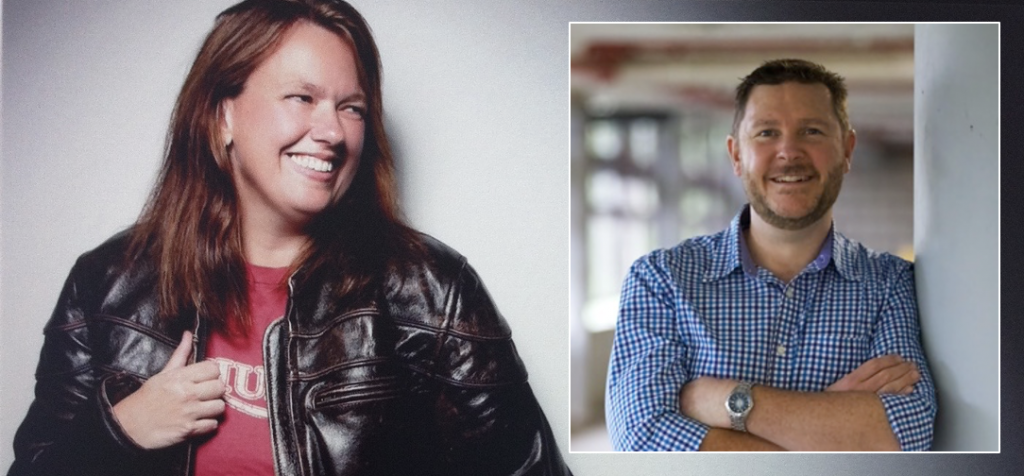 Episode 15
Searching for meaning in today's world
How do we find meaning in today's world? Do you live life to the fullest in your purpose? Or do you find something is missing? Is there disconnections in your life?
There are patterns and links that orchestrate our existence today. In this episode, we will explore these disconnects in life and go on a journey of self-discovery towards finding meaning, true connection and a way forward. I will touch on new technology of HRV from a personal perspective and how to overcome and build resilience.
Episode 14
Moving forward with courage: believing in self
Are you holding shame from your past? Were you told negative statements that have influenced your life? These do not have to rule your life any more. It is time to believe in yourself and become the real person you are meant to be in your story. In this episode, I share my story in being bold to face adversities and confidently proclaim I am no longer a slave to the negative words that were constantly told to me as a child.
Episode 13
Forgiving others, Releasing self
One of the hardest concepts to do is to forgive those who have hurt us, but it is also one of the most releasing, uplifting, empowering actions we can do. I share my heart and personal story on a journey of forgiveness from those who have abused me.
Included in this episode is part of a song I wrote on this topic – 'A new reality begins'. The full version of the song with imagery and words can be viewed at https://youtu.be/9Vv_bWEsors
Episode 12
Releasing our burdens: back to grass roots
When we are swamped by the world around us and weighed down by burdens, getting back to the grass roots is one of the best things we can do. In episode 12, I talk about some simple strategies to ground yourself and find yourself in a moment that you will thank you for and others around you! To unearth a moment if you have to be in it.
Episode 11
Empowering our kids to become warriors
As the school year returns, many kids are anxious about the year ahead, and we want to empower them. Trauma informed counsellor, Heather Pinel, shares with us her expertise and experience as a parent in how we can change our perspective and our kids perspective from bullies in our head and in the playground.
A must listen for any parents with children at school or for adults who are dealing with negative comments inside their brain and/or at home or work.
Feel free to download the toolkit below of the key points Heather raises to go through with your children (or for yourself), included are links to resources.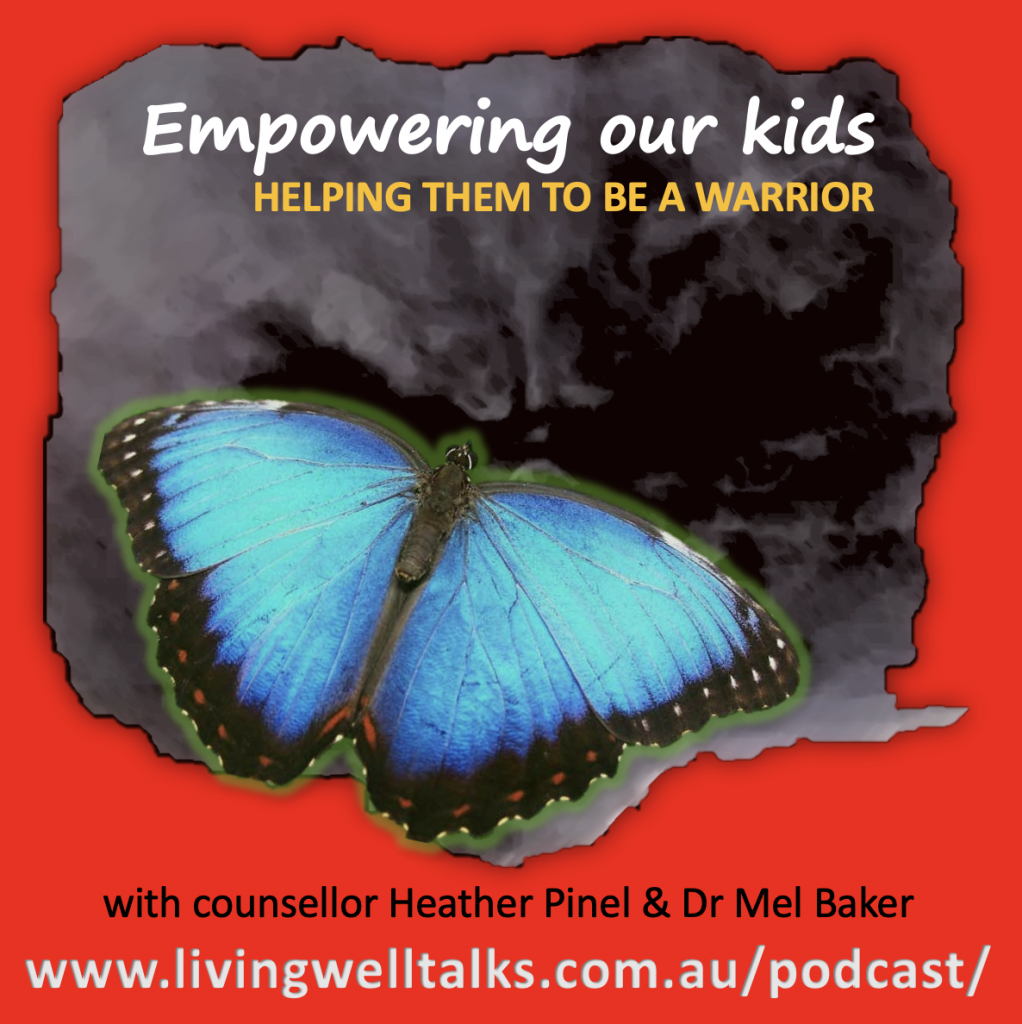 Episode 10
Linking the tragedies of 2020 for a sustainable future
2020 saw life as we know it change. Did you notice the positive changes too?
16 year old Anchal Singh from India, challenges us to look at what needs healing, not what we have lost.
Rocco Jarman from Perth WA, Eyes Wide Open Life, challenges us to engage in more mutual connectedness and to engage more in critical thinking than we have ever done before.
I challenge you to experience life – to connect more with each other and with nature, to boldly stand up with courage for justice for all people and to make wiser choices.
I hope you are empowered to rise up.
Episode 9
Living your purpose: poetry from Anchal Singh
In this episode, we are reminded to be free to be ourselves, to not give up on our dreams, but to strive towards our purpose. Anchal Singh, 16 years old from Northern India shares with us three of her poems. Be inspired! Believe in you! Live your purpose!
I have developed a tool to help people discover their passion, purpose and meaning in life. You can download it from my wellbeing website.
Episode 8
Going off the grid: subconscious tools
Have you taken the time to really switch off? Switching off from the world, especially online, is one of the best things you can do for yourself. I have developed 3 subconscious tools (drawing, movement and words) to help you calm your being and express what is hidden deep inside of you. I also discuss the way our brain functions following a traumatic event or trigger and how brain waves work out of my research in order to understand the techniques.
The free PDF tool kit includes step-by-step instructions, self-awareness individual assessment and personal examples. When you decide to take time off the grid, your body, mind and spirit will thank you for it.
Instrumental piece: Agape Cries from my music CD 'A two way street'
Episode 7
Gaining resilience out of discomfort
Inspired by our conversation in episode 6, I examine my own life battling some recent traumatic memories. I share the steps I took to overcome from the bottom of the pit to regaining my life again, including giving up meaningless activities and alcohol.
If you would like to know more about your core values, go to a tool I created – here.
Episode 6
Enlightening conversation between a philosopher and an educator
A conversation between a Philosopher, Rocco Jarman from WA, and an Educator, Mel Baker from NSW.
How do we create more meaning in life? How do we help the younger generations in this current climate of disconnection? How do we get to actualisation and why is sitting in discomfort so important?
Episode 5
A reading: living with uncertainty
We live in uncertainty every day, but this year of 2020 uncertainty seems to have gone to the extreme! This episode reflects upon this and I read a chapter of my book published last year Painting Beauty with the Ashes that looks at this very subject.
Dear Uncertainty …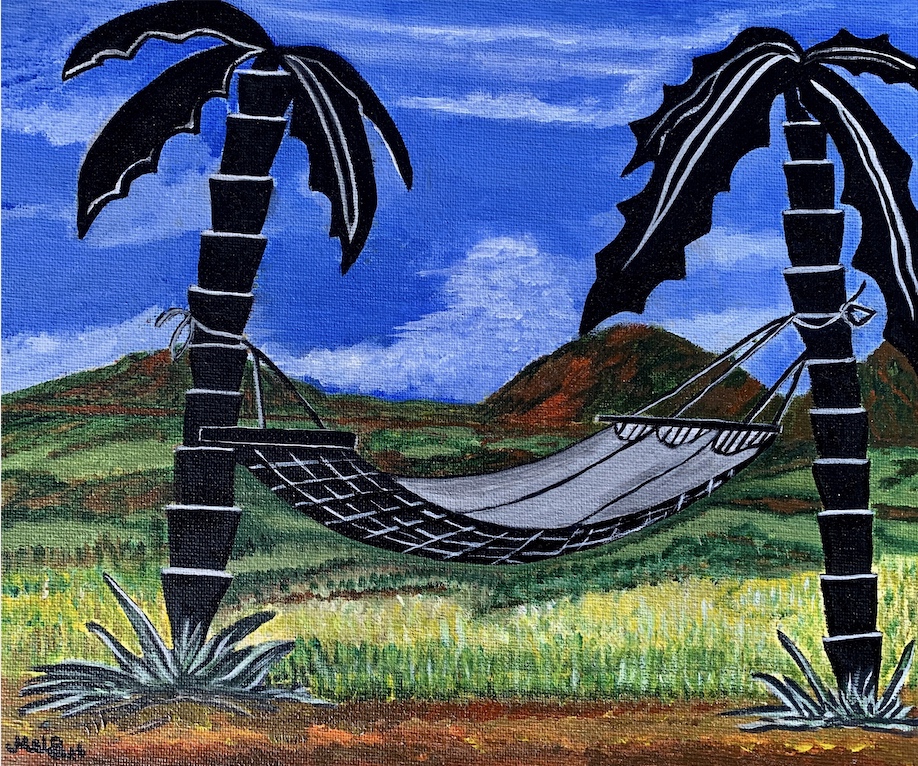 Episode 4
Animals healing trauma
I had the opportunity to learn horsemanship skills with Scott Brodie and other military veterans. It was through connection with nature and ex-racehorses that I found healing. I reflect on a recent encounter with a Thoroughbred and then it picks up on parts of a radio interview I did with 3Quirks and a Turk earlier this year.
Episode 3
Conversation with Paul Elderkin
Paul, co-founder of Starting Five, and I discuss how important it is to have connection and resilience in times of stress, trauma and uncertainty.
You can read Paul's story and my story in the latest issue of Living Expressions publication
Episode 2
The power of words and action
I reflect upon a traumatic day and how I could change the negative emotions to positive ones. We have the power within ourselves to change our thought patterns.
Episode 1
Empowering community, empowering each other
Dr Mel Baker shares her story from nearly taking her life at 16 years of age to empowering people all over the world through her lived experiences. This is her heart to share and inspire others. Let's reach out and help one another.
abuse comment community empowering encouragement express yourself forgiveness homelessness inspire inspiring learning life life story mental health moving on music nuture podcast publication purpose question reality recovery response shame song suicide prevention teenage life trauma trauma survivor true story